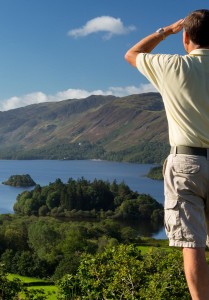 Steve Heap is an accomplished photographer who first picked up a camera more than 50 years ago. For those old enough to remember, it was a Zenith film (of course) SLR. Heavy, solid but reliable Russian camera. After a long break where the only images were holiday and children snaps, he was reinvigorated by the move to digital and the endless possibilities of creating the perfect image with a combination of on-site excellence and subtle processing.
Steve is very successful in the stock photography world with images printed in leading camera magazines, travel guides and international publications. He is represented by a range of sites from Corbis, Alamy through Shutterstock although he increasingly places his work on his own stock agency site BackyardStockPhotos. His images have also been selected for major exhibitions in the US. Steve focuses on travel and landscape photography with some dabbling in wildlife, macro and abstract work, and his print work is available via Fine Art America.
Steve blogs reasonably frequently about stock photography, how to get started, what pitfalls to avoid, how much I earn and from which sites – a wealth of information on how to earn money from your digital images. If you are interested in making some cash from your hobby, visit Backyard Silver now!
Steve can be contacted via email at "sales" @ "backyardsilver.com"